PROSYS LASER RESISTOR TRIMMING SOFTWARE
ProSys™ Software for RapiTrim Laser Resistor Trimming Systems
ProSys Resistor Trimming System Software
Intuitive graphical user interface that offers unmatched ease of use for both operators and process engineers.  All machine setup and calibration controls, job and process settings, vision and process map, status and diagnostic information – accessible with a single click or tap.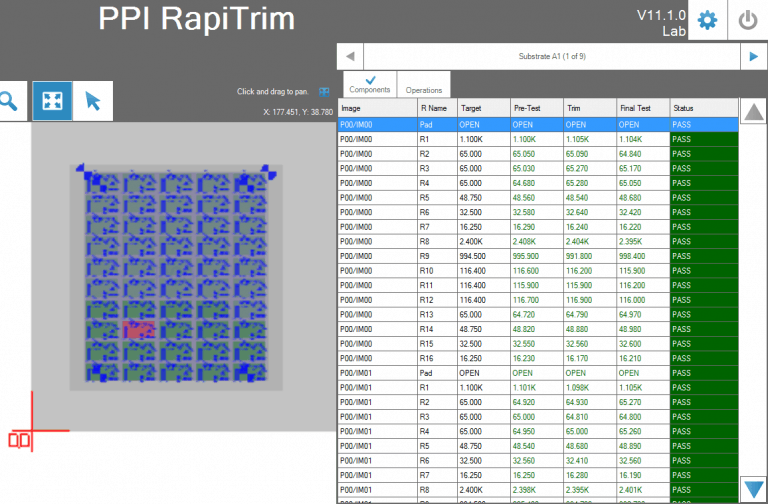 Job creation is through an interactive graphical map of components, circuit features, alignment targets, and trims.
Extensive DXF and IPC-D-356 file import support automates and speeds job creation.
Resistor location, orientation, values, and limits are automatically defined.
Probe test points can be automatically defined from DXF metalization information.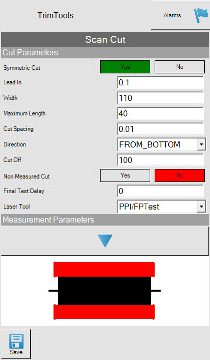 Interactive graphical process library editor – no programming required.

Trim and measurement tools can be shared by resistors of different sizes and orientations – minimizes setup steps.
Complete flexibility with single-plunge, double-plunge, L, vernier, scan, serpentine and custom multi-leg cut trims.
Settable min / max cut length limits
Independent control of laser pulse energy, repetition rate and bite size.
Easily view detailed results for each component.
Data logged by substrate serial number – provides off-line historical data review and tracking.
Single button click performs manual retests on an individual resistor.
Real-time results update during operation.
Statistical data report generation.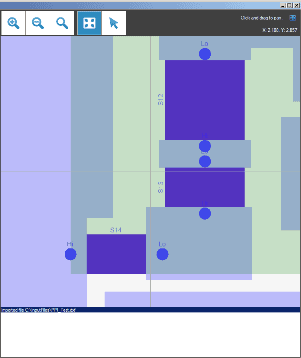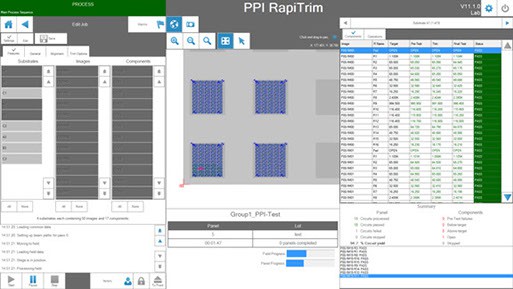 Simple operator interface

 – load panels and just press Start.

Process map

 – visualize all job features in map or camera overlays.  Clearly see at a glance what and where the process is, in real time.
Fully automatic 

run-time calibration

 activates when it needs to, ensuring process stability and accuracy.
Real-time 

system monitoring

 for process integrity

Touchscreen

 support for all Operator interaction

Automated file conversion and job creation

 without operator intervention
Compatible with 

industry standard

 file formats
File conversion automation with 

network interface

 and barcode reading allows unattended job creation
Automatic 

multi step and multi pass processing

 with performance optimization

User type access levels with password protection

 for visibility and access to configuration, set-up and operating screens

Maintenance Tracker

 keeps log of all system maintenance and history, and provides prompts at maintenance intervals
Full system 

diagnostics

 and 

data logging

 for enhanced product support and predictive maintenance
Remote access through the internet allows 

factory support

 without the cost of a service visit

Multi-language

 selectable

Windows 10 64-bit

 architecture