PPI provides a full laser resistor trimming and laser microvia drilling application laboratory for customer application development.
Where Efficient and Intelligent Solutions Come to Life in Collaboration with Our Customers
PPI's main 3500 sq. ft. application lab offers an outstanding array of services for both laser drilling and resistor trimming customers. Our highly trained technical team have a deep understanding of laser processing with over 100 years of  combined experience providing solutions to customers.
We support customers and partners with technical application services and product development as well as tailor made training in our globally linked application lab.

PPI Systems application engineers have extensive experience in the laser processing industry with many unique laser drilling and trimming applications.

We extend our system offering with forward-looking products, applications and concepts based on industry trends and customer specifications.

The lab allows the creation of turn-key solutions specifically designed for unique user applications.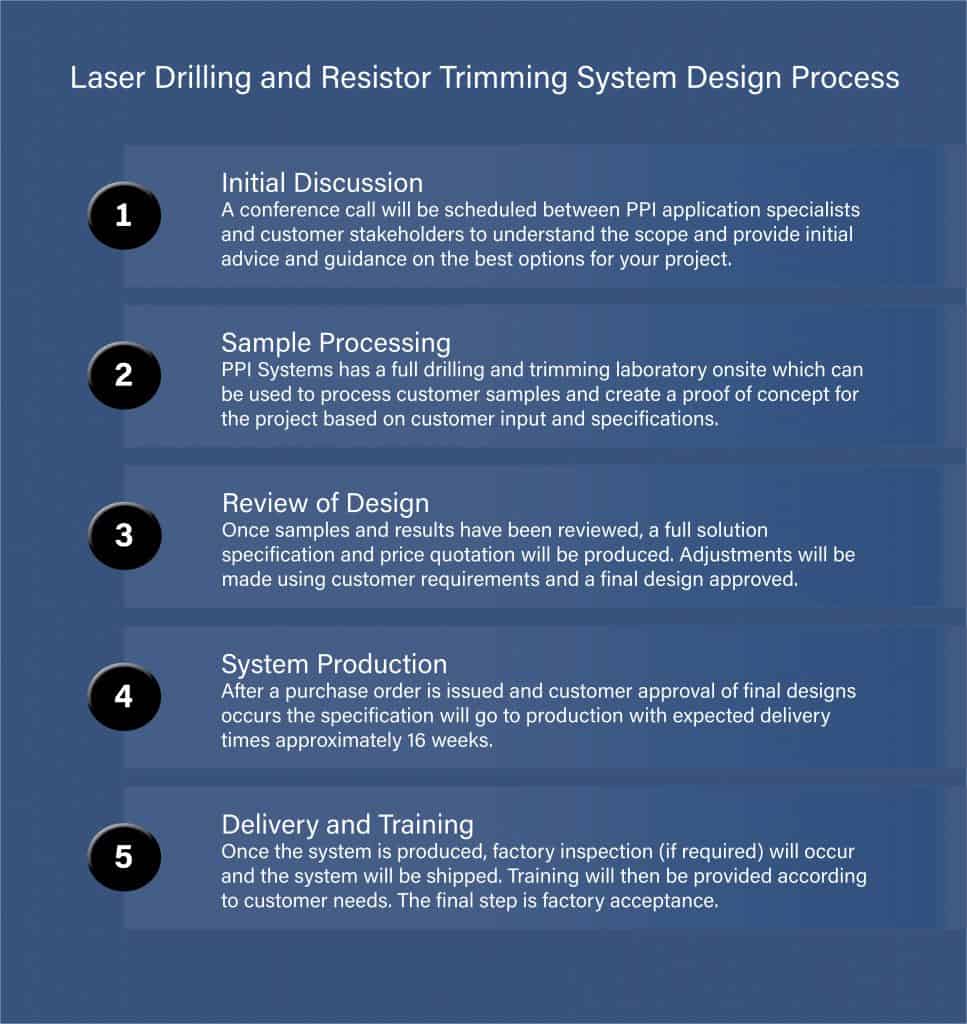 Customer drilling and trimming samples are processed to ensure the most efficient production methods are devised as well as to validate final application procedures. Please contact PPI Systems to arrange for sample delivery:​